Reliable Nationwide Auto Shipping
We give your shipment the attention it deserves. Because we care.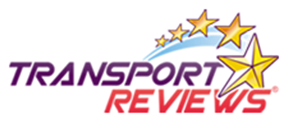 Adam was very professional and knowledgeable in the industry. He got my Van from IL to GA. Price remained the same and pickup & delivery was on time. I would use them again in the case I need to have another vehicle transported.
I had to transport my black 2014 Corvette from Southern California to Nashville, TN. I did a lot of shopping around for shippers and Adam from Exact Transport was professional and helpful. The driver showed up literally the Next Morning, on time. He was experienced and polite. And thankfully, my car was delivered with no problems in just 4 days, well ahead of schedule. I would highly recommend Exact Transport
It was great working with Tuvia. He made everything so easy when going through the whole process of transporting my vehicle.
Car transport companies include insurance coverage in your shipping quote. Our selected auto haulers must meet insurance standards before qualifying to be part of our carrier network.
Don't worry about having to drive out of your way to meet your driver. The driver will come straight to your pick up location and deliver it exactly where you need your shippment to be.
You read that right, $0! The best auto transport companies charge you once the carrier has been dispatched for your order. You can book with your auto transport company now without seeing a bill.
Superior Costumer Service
Our professional auto transport company advisors work passionately to ensure you're working with the best vehicle transportation company. They will monitor your shipment around the clock.
We Service All 50 States & Canada
Alabama
Alaska
Arizona
Arkansas
California
Colorado
Connecticut
Delaware
Florida
Georgia
Hawaii
Idaho
Illinois
Indiana
Iowa
Kansas
Kentucky
Louisiana
Maine
Maryland
Massachusetts
Michigan
Minnesota
Mississippi
Missouri
Montana
Nebraska
Nevada
New Hampshire
New Jersey
New Mexico
New York
North Carolina
North Dakota
Ohio
Oklahoma
Oregon
Pennsylvania
Rhode Island
South Carolina
South Dakota
Tennessee
Texas
Utah
Vermont
Virginia
Washington
West Virginia
Wisconsin
Wyoming